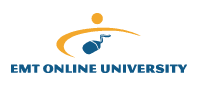 In order to provide support and assistance to mentoring programs throughout the state of California, EMT Online University has created a College of Mentoring that provides two hour online course that present pertinent mentoring information. Below you will find links to each course summary and syllabus for additional information about the course content.

College of Mentoring Course Listings
What Makes Mentoring Work?
Starting a Mentoring Program
Orientation for Mentors
Finding Mentors
Orientation for Mentees
Mentoring Programs: Improving Academic Performance

Testimonials from training participants
"The courses were very simple and straightforward. I had no trouble completing them."

"EMT Online University is an excellent web resource and I can confidently recommend you to others. The courses were a good orientation, good support and good affirmation."

"The courses were easy to navigate and well organized."

"I had a great experience with the online trainings. I really liked the combined visual and audio learning."

"I'm enjoying the courses quite a bit and find them very valuable. There's nothing else like it out there."







ONLINE TRAINING






| | | |
| --- | --- | --- |
| | | |
| | EMT Online University offers online courses for substance abuse and mentoring professionals. The campus utilizes the internet to advance state-of-the-art knowledge transfer to the prevention and mentoring fields through interactive and multi-media courses. | |
| | | |




Supporting Links



EMT Online University Main page

EMT Online University Registration

Contact EMT Online University